A little bit about me..
My passion for glass has turned into a full time occupation.
Grace is always looking at pushing the boundaries in construction & heat transformation.
Manipulating glass by using sandblasting, casting, kiln carving, engraving & cold working.
Extending techniques, sharing methods and establishing collaborative ventures makes the process more exciting.
Grace has attended many local, state and interstate classes with national & international glass experts, I was also inspired to pass my skills to other students.
Working from her studio in Marian, Queensland gives her great pleasure to reflect and draw inspirations from the coast and the rainforest.
The versatility of glass from the concept through to the final installation is a wonderful & fulfilling journey.
Beautiful colours, combined with design skills & techniques gives all my finished artwork a truly unique outcome.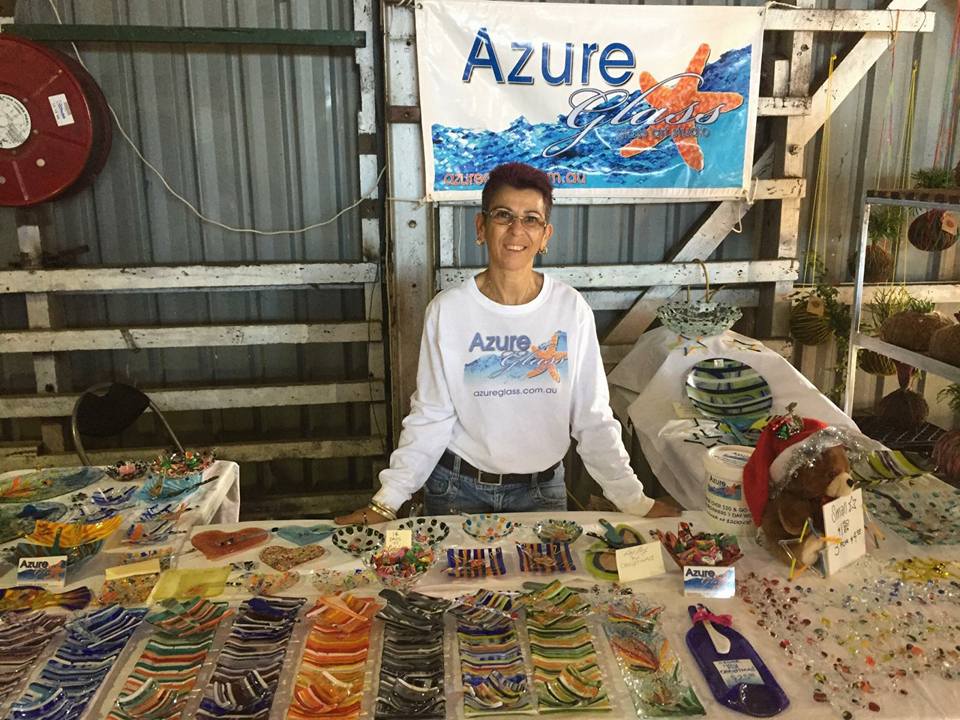 About Azure Glass
Located on the central coast of Mackay, North Queensland.
Azure Glass is a unique business dedicated in offering quality glass artworks, products & tuition in the kiln formed glass process.
Grace has had the fabulous opportunity to learn from state, national & internationally renowned glass tutors.
These wonderful skills and techniques are present in my work & classes.
As with all of my work I will be delighted to work with your colour choices, themes & designs…
Rainforest to the Ocean, and everything that lays in it & beneath it influences my glass work.